Nevio Pellici | E Pellicci, Bethnal Green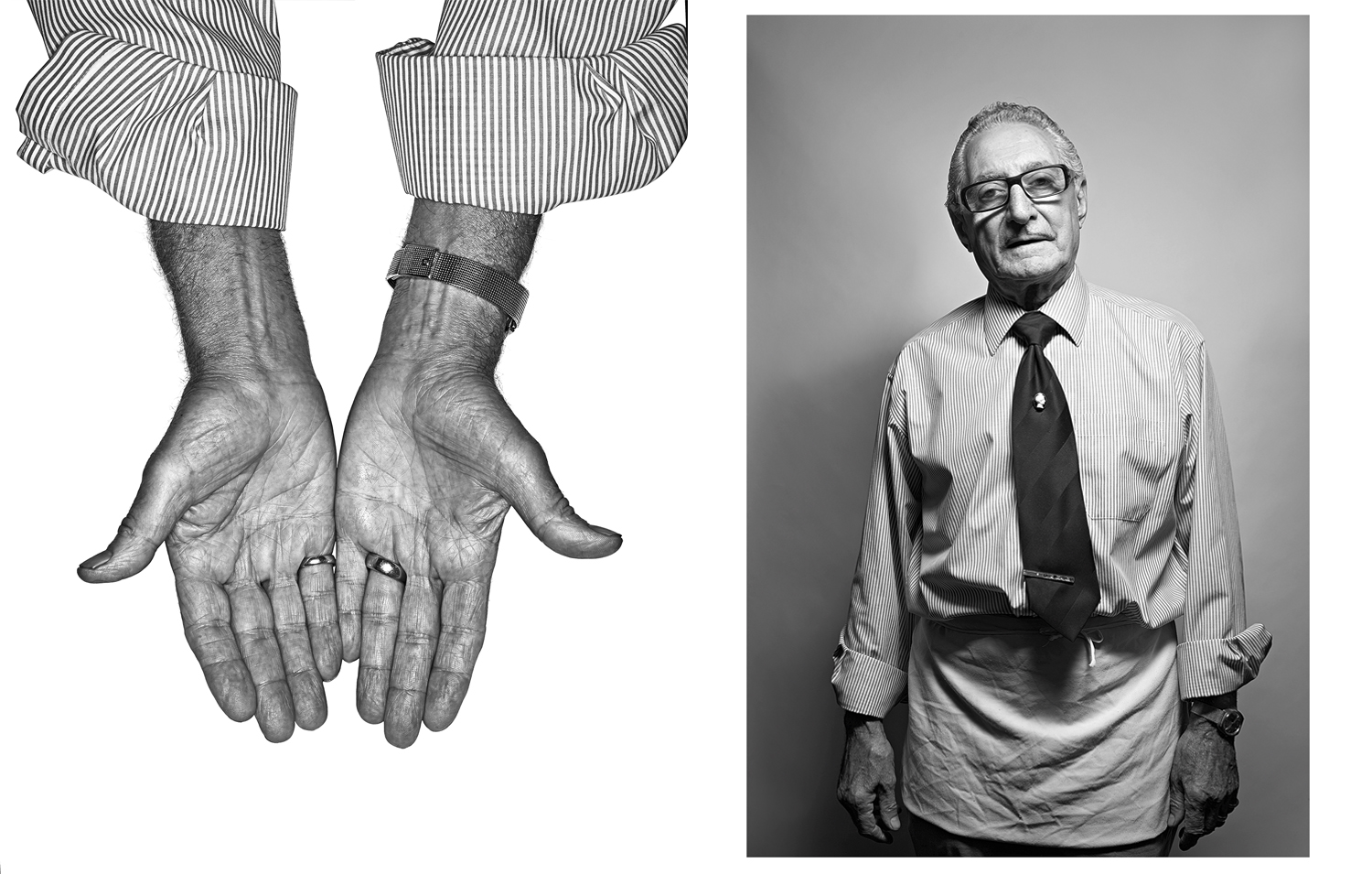 Nevio Pellicci died in 2008, just after his 83rd birthday. Tributes poured in from loyal regulars, celebrities and Bethnal Green locals. He was the second generation of the Pellicci family to run Pellicci's and was very much loved.

"Dad was born upstairs in 1925," his son Nevio Jnr says. "My Nan and Granddad came from Lucca in Tuscany. They lived above the caf in two rooms with seven children. My Granddad died young, of TB, and Nan must have been a shrewd lady because she hardly spoke a word of English but she ran the caf and brought up all those kids by herself.

Nevio worked here his whole life. He loved it. He only stopped when he got motor neurone disease, a horrible disease. The caf was his life. He'd wake up at night, saying did I order the sausages, have I got enough bread for tomorrow… He used to get up at 4am to open at 6am. They'd close at 5pm, clear up and get home by half six.

When my dad was young they'd open all night. It was different then: the market on Bethnal Green Road was thriving, you couldn't move, there were fresh fish stalls, egg stalls, fresh fruit and vegetables, there must have been five butchers along here, but Tesco came and killed it all.

During the war, we'd get the soldiers coming in and my Nan would say, I'll give you something to eat for nothing but then you've got to go in the kitchen and peel potatoes. Shrewd lady.

My dad was always immaculate. He used to tie a lovely tie, a double Windsor. He had 300 ties, which he kept beautifully in two special boxes.